Radio Show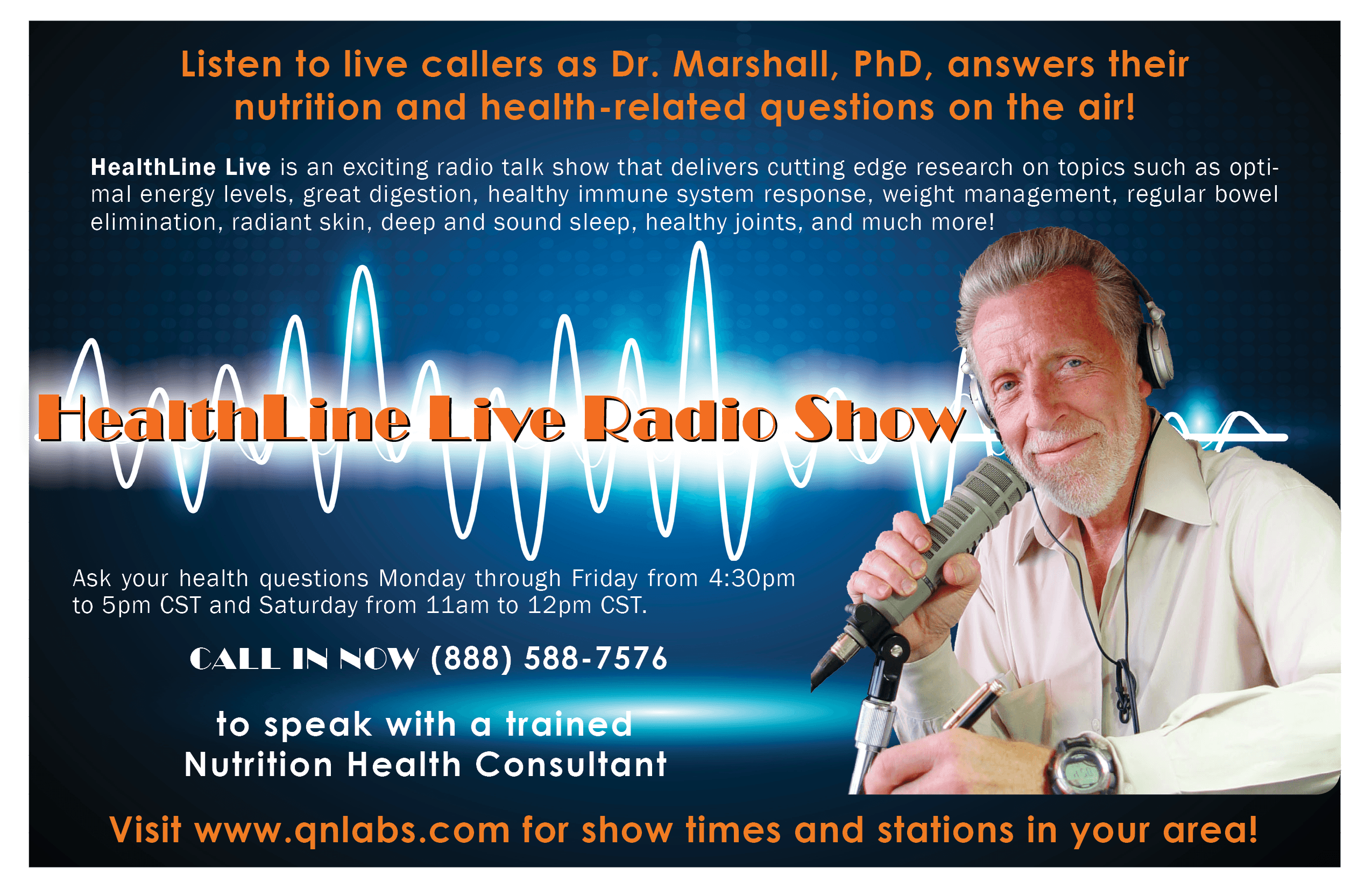 Listen to Healthline Live Radio show with Dr. Bob Marshall, PhD
Monday through Saturday
Experience "The Quantum Nutrition® Effect" ™ for your family and yourself
---
Call us for showtimes in your area or listen live on the internet Monday - Friday from
4:30 to 5 pm and Saturday from 11 am to 12 pm (CST) at www.qnlabs.com.
Listen to recent shows any time online using the player below
What is Healthline Live?
HealthLine Live is an exciting radio talk show that delivers cutting edge research on topics such as immune system health, natural hormones, optimal energy levels, skin health, digestion, female health, joint health, and many others.
Robert J. Marshall, PhD, invites you to ask your health questions Monday through Friday from 4:30 to 5 pm (CST) and Saturday from 11 am to 12 pm (CST) by calling in during the radio show at (888) 588-7576.
---
Please feel free to call our friendly, trained customer care representatives, personally trained by Dr. Marshall, Monday through Friday (9 am - 6:00 pm) and Saturday (9 am to 7:00 pm CST) at 800-370-3447 to place an order, get your questions answered and to let them guide you to your own very best health.
Get started on the road to your best health today by ordering Dr. Marshall's Amazing HCL.
Call us at (800) 370-3447 for Show Times in your area or to order products.
---
For stations and showtimes in your area
Download our Healthine Radio Show Listing
Recent Radio Shows
---