by QNL Staff,
March 3rd 2021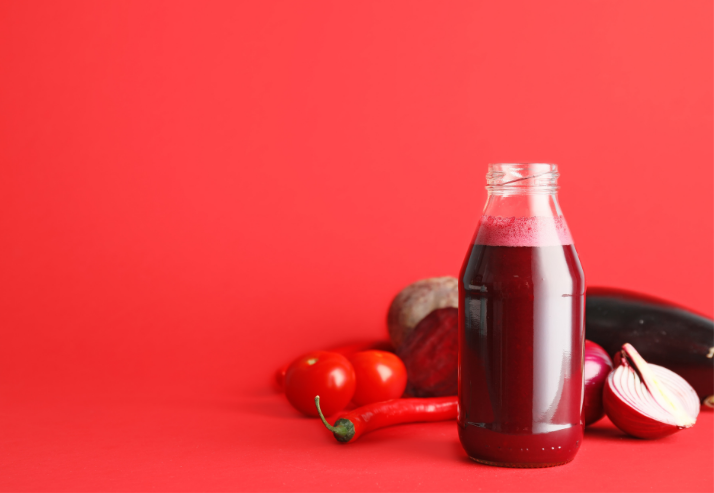 Beets are more than just a tasty addition to a salad or smoothie. They're also stellar in supporting healthy energy levels, heart health, and superior cardiovascular health.* In addition to their stunning color, beets are packed with essential vitamins, minerals, and plant compounds. And even beyond all of these benefits, beets are also loaded with dietary nitrates. It's no surprise that beets are used for a variety of reasons, including as a heart supplement!
What are Dietary Nitrates?
One of the best nutritional values of beets is that they contain large amounts of naturally occurring nitrates. When nitrates are consumed, they are converted into nitric oxide, which can offer an impressive range of health benefits.* Nitric oxide can help relax blood vessels and promote healthy circulation as well as stimulate the release of helpful hormones such as insulin.*
An A

thlete's

Secret Weapon
Some studies have suggested that eating nitrate-rich vegetables such as beets may help support exercise performance in athletes.* In addition to promoting notable athletic performance during a workout, beets can be a valuable performance supplement because they provide many vitamins and nutrients your body needs to recover after a workout.* Nutrition from beets can also help support a healthy inflammatory response and healthy post-workout recovery.*
Qultured Fermented Beets is a pure vegan powder concentrate that is gluten-free, soy-free, USDA organic and non-GMO source of organic fermented beets.* Our proprietary fermentation process of this dietary supplement releases the natural vitamins, minerals, and nutrients of these beets so that they are highly bioavailable.* Even better, the fermentation of foods, such as beets, creates valuable postbiotic compounds not in the original starting culture!* No wonder fermented foods have such a spectacular, centuries-old reputation.* Don't miss out on this incredible formula!*
Beet-

acular

Blast
For your best health and energy, here's a great post-workout beet drink to add to your routine. Simple but healthy and delicious!
Ingredients:
8 oz. purified water
2 scoops - Qultured Fermented Beets
½ teaspoon - Qultured B12
1 teaspoon - Quantum Canadian Honey (optional)
Mix Qultured Fermented Beets powder and Qultured B12 in 8 oz. of purified water. Next stir in 1 tsp of raw honey to "pop" the flavor. Drink immediately following a workout or for a mid-day energy boost. Enjoy!