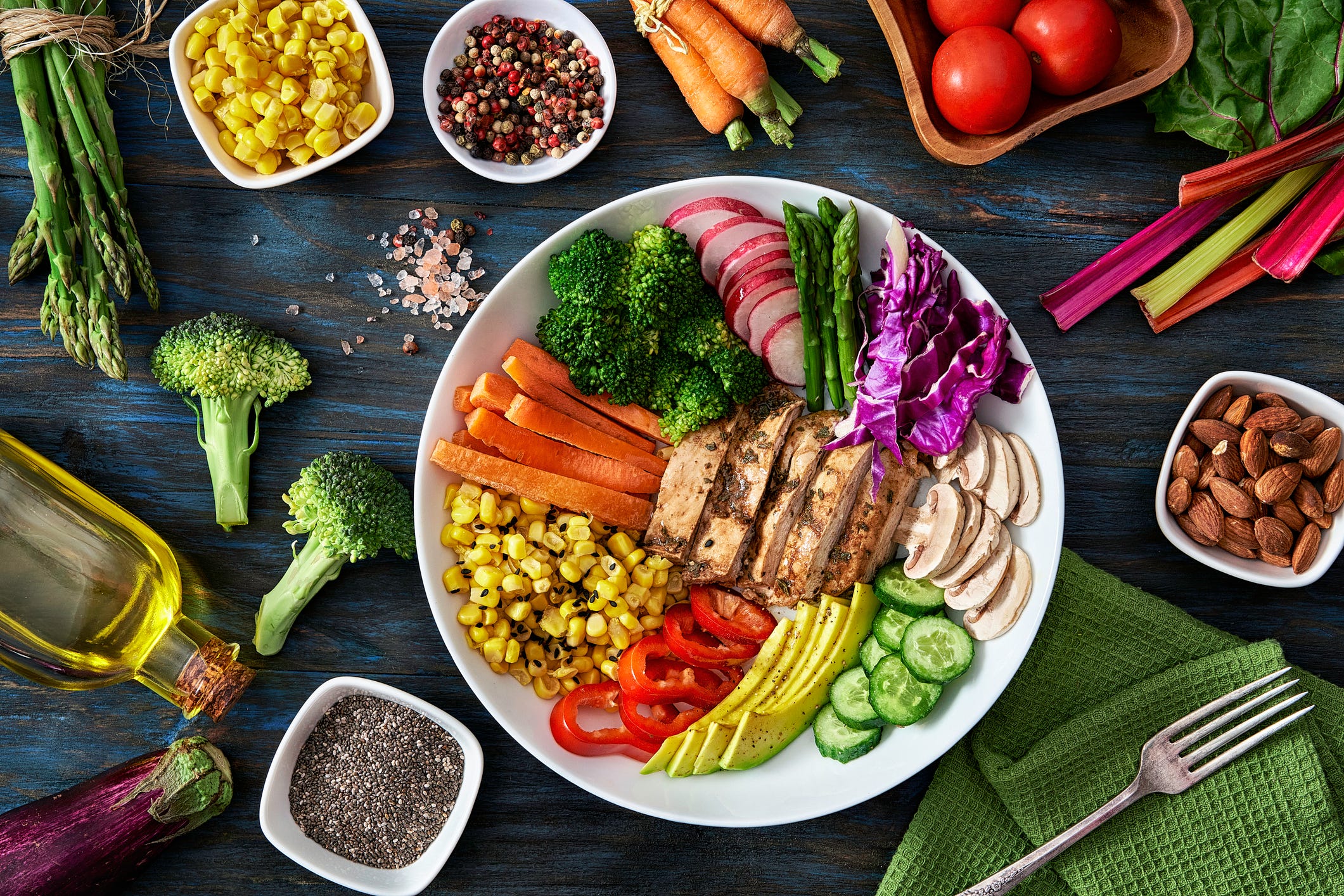 July 26th 2023 , by Jenny Perez
Learn how to make balanced nutrition part of your everyday
Food and what to eat is a hot topic. It seems like every month there is a new expert with a book, podcast, or blog about the foods you need to be eating for better health right now. 
High protein. Low carb. Fruits and vegetables, but not juice. Smoothies but only green ones. Yes to fat but not too much. Sugar but only Saturdays. Superfoods at every meal. Never eat red M&M's. 
Okay, we got a bit silly at the end – but you get the idea. There is so much mixed messaging out there about food that it can be downright confusing to know how to eat to support your health – while still enjoying food.
The message we really like about food and eating is BALANCE. Aiming for balanced nutrition is perhaps the simplest way to approach food choices.