by QNL Staff,
May 4th 2020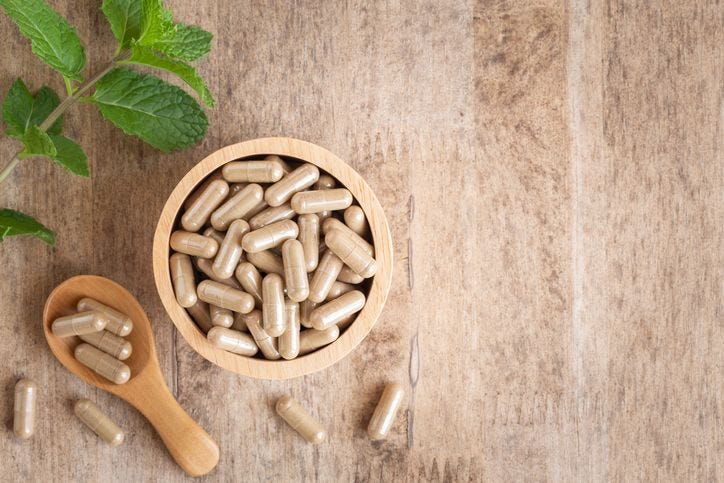 When you select supplements to add to your nutritional regimen, you may find it difficult to decide which brand is best. Do you really know how to pick a safe, effective brand? Several factors may help you decide how to select the best vitamin or nutritional supplement for yourself.
Do supplements ever contain harmful additives?
In 1994, the Dietary Supplements Health and Education Act (DSHEA) was passed in Congress, providing regulatory guidelines to assure the safety of dietary supplements and to place the U.S. Food and Drug Administration in charge of dietary supplement regulation. These regulations lay out the guidelines for the manufacture, labeling, marking, and advertising of all dietary supplements produced in the United States. This full list is published in the 21 Code of Federal Regulations (CFR) Title 111.
The FDA is required to periodically audit dietary supplement manufacturers to ensure that they are following these regulations. However, due to the overwhelming size of the supplement industry the FDA is only able to audit approximately 5% of the industry each year. Sadly, of those inspected in the U.S. each year, more than 50% fail those inspections. Some studies have shown that over 70% of the supplements tested were either misbranded by mislabeling the ingredients or adulterated with unclaimed toxic fillers such as starch, sand or lead paint.
It is also a FDA requirement that if a consumer becomes ill as a result of a supplement, the FDA investigates the adverse event and may stop the manufacturers' production until regulations are followed. However, the process of FDA enforcement can be extremely slow. In January 2020, a contract manufacturer was forced to recall all products produced between January 2013 - November 2019. This affected over 859 supplement brands on the market. This final enforcement came after 10 years of violation found during FDA audits as seen in the table below.
How to Shop Smart
With so many supplements on the market and over 6,000 companies to choose from, consumers should be savvy when shopping for their vitamins. Luckily, there are a few extra steps you can take to make sure you're picking a great supplement for you and your family.
- Be Cautious of "Miracle" Products: If a vitamin or supplement sounds too good to be true, it probably is. Dietary supplements are not allowed to claim to treat or cure diseases, so steer clear of any that do.
- Check Certifications: In addition to meeting FDA manufacturing requirements, the manufacturer should also comply with the current GMP (Good Manufacturing Practice) standards. Above and beyond GMP Standards, only a few responsible, trusted manufacturers have been be awarded the prestigious United States Pharmacopeia (USP) Certification. USP certification is considered the gold standard for manufacturing excellence in cGMP certification. Because of the strict testing, few companies have been able to achieve USP Certification at this time. This certification requires the manufacturer to be audited yearly. This audit has stringent standards for the manufacture of products, going above and beyond what the FDA requires. Obviously, purchasing products from a company whose products have been produced in a USP-Certified facility is a BIG plus!
- Contamination Testing: Transparency is critical for any company's products. The company you select should ideally test for more contaminants than the minimum requirement. Take a look to see if the manufacturer rigorously tests both raw and finished materials for strength, purity, heavy metals, and contaminants such as unapproved prescription drugs, sand, glass, dyes, and lead paint. A reputable company will have their supplements tested by a third-party laboratory which provides a Certificate of Analysis. This formally shows that the product has been tested for composition, potency, purity and identity. Many companies may allow you to view these analyses.
- High Quality Ingredients: A quality manufacturer will use high quality ingredients that are carefully sourced – not just the cheapest option available. For example, some manufacturers may use poorly absorbed forms of minerals (such as zinc oxide/carbonate) to cut costs while giving you a product that is not as bioavailable as a higher quality mineral form (such as zinc sulfate heptahydrate).
- Other Ingredients and Additives: Be sure to check the supplement label for other ingredients. Some supplement manufacturers may use artificial colors (Red #40, Yellow #6, Blue #1 & #2, etc.), undesirable excipients (magnesium stearate, carrageenan, titanium dioxide), artificial sweeteners (aspartame, sucralose, etc.) and chemical-based coatings and glazes. No thanks! Obviously, these are undesirable ingredients that are best to avoid. On the other hand, some ingredients such as hydroxypropyl methyl cellulose (as vegetable capsules) or vegetable cellulose capsules and plant fiber are preferred for use. Natural sweeteners, such as stevia, are also acceptable.
To learn more about what it takes to make a great dietary supplement, watch the video below.