by QNL Staff,
October 16th 2020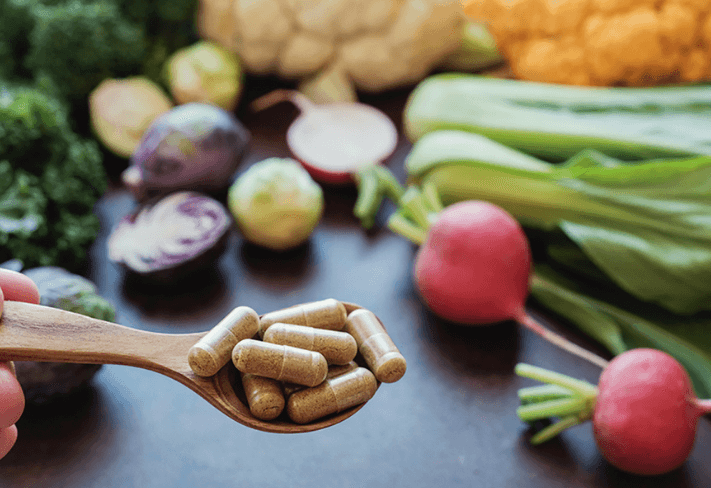 Wh

at was the inspiration behind

the

founding

of

QNL?
Quantum Nutrition Labs was co-founded by Dr. Robert Marshall Ph.D., a full-time clinical nutritionist and his spouse, Dr. Linda Forbes, DC, LAc, DACBN, CCN, a chiropractor and clinical nutritionist. Over the years, they both became aware of the waning power of the nutritional supplements in the marketplace that they had been recommending to the clients in their clinical practices. They began to realize that highly undesirable excipients, such as magnesium stearate, were being commonly used in nutritional products, which was adamantly unacceptable to both of them. Worse yet, some products ingredients were often irradiated and sourcing of raw materials was too often based on what ingredients could be purchased cheaply.
Dr. Marshall and Dr. Forbes knew that they needed to make a drastic change to get the "quantum quality" in nutritional supplements they were really looking for. Thus, Quantum Nutrition Labs was born with a mission to source optimal quality raw materials from trusted suppliers all over the world as well as manufacturing these nutrients without the use of toxic excipients (such as flowing agents).
What was
Dr. Marshall's priority for QNL?
As CEO of Quantum Nutrition Labs, Dr. Marshall was fully committed to creating ultra-quality products of consistent quality of quantum-state nutrients. This commitment to quality has been the backbone of Quantum Nutrition Labs ever since and has created a leading company that health-minded people have come to trust and rely on.
Who is Dr. Forbes?
Although Dr. Robert Marshall unexpectedly passed away in 2017, he touched the lives of many people all across the U.S., helping them to lead richer, fuller lives through the use of quantum-state nutrients. He left the sterling legacy of Quantum Nutrition Labs that our QNL team is forever grateful for. Based on his wisdom , advanced nutritional knowledge, and manufacturing expertise, QNL continues to thrive and offer quantum-state, innovative formulas for you and your family. QNL co-founder, Dr. Linda Forbes, has expertly taken over the mantle of CEO and remains as committed to the ultra-quality products and excellence as they both did in the past.
What should customers know about QNL?
In order to uphold our promise to deliver quantum-state nutrition for you and your family, our QNL products are tested in a full, state-of-the-art lab that uses a suite of advanced laboratory testing to ensure that all of the raw materials in our products meet superior quality standards. These strict testing protocols allow us to deliver the most consistent level of quantum nutrients in our formulas and a new dimension in nutritional excellence.
What is most important to
us
when
our
QNL team
come
s
to work every day?
Every day at work, Dr. Forbes and the exceptional team at Quantum Nutrition Labs are proud to bring you and your family quality supplements that you can count on . . . day in and day out.
We love that our highest goal is to provide you with uncompromised support for your best health and wellness. We believe that dedication to quantum quality over the years has helped us become recognized in the industry as a high-quality brand where you and your family can place your trust. In fact, our motto is: Go Quantum!
We offer
products with:
Advanced PFN

TM

Technology

(Probiotic Fermented Nutrients)

Ultra "Clean" Products

No

Added

Magnesium Stearate or Other Hidden Excipients

Potency

Verified
Most Products are Vegan/Vegetarian

Prestigious USP Certification in Manufacturing