by QNL Staff,
September 29th 2020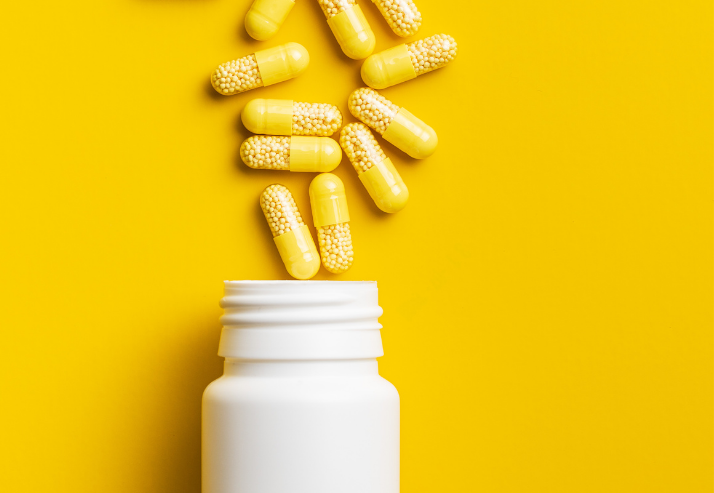 When it comes to our treasured supplements that we offer you and your family, here at Quantum Nutrition Labs, we know that quality matters. From the ultra-quality of our plant-based capsules to the ultra-quality of our world-wide sourced ingredients, we take the integrity of our products seriously. We are committed to making the world a much healthier place, starting with the quantum-state manufacturing of our products, which is why our testing matters so much.
Our sterling, cGMP-audited manufacturer partners with industry leaders in botany, microbiology, and laboratory analysis to bring you honest, clean products that you and your family can truly trust. Only "clean" raw materials from trusted suppliers are allowed for use in our products. But how would you know they are "clean"? The ingredients must be rigorously tested for purity, identification, and contaminants. Not all companies are capable of this in-depth testing process.
In fact, the intensive suite of testing of our products meets and often exceeds federal regulatory testing guidelines and follows some of the strictest supplement screenings in the manufacturing world. Our manufacturer is one of only a handful of companies in the United States to be awarded the prestigious USP GMP-Certified Program.
"Not to look too gloomy on other players out in the nutritional manufacturing field, but we need more transparency in this area." Nick Labinsky, COO of Quantum Nutrition Labs explains. "Unfortunately, some manufacturers do not have your best interests at heart. Several studies have shown that over 70% of the supplements that are sampled are adulterated or misbranded in some way. For instance, in our lab testing, I have seen sources like so-called 100% organic Siberian ginseng bulked up with unwanted and unknown fillers. Another example is turmeric powder as a raw material. It is often adulterated with colored starch, which makes it difficult to identify since turmeric is mostly starch. Worst of all, we've seen turmeric powder laced with lead paint 320 times higher than allowed by the FDA to make the turmeric look fresher and a more vibrant yellow – definitely a health hazard." He points out: "If someone is taking products with these ingredients, they may say: 'Oh, I'm allergic to that' - when in fact they are reacting to the toxicity."
Before any ingredients are approved to be used in our products, raw material samples are sent to a state-of-the-art, in-house analytical laboratory dedicated to the use of advanced analytical methods and technology. These tests include high-performance liquid chromatography (HPLC), gas chromatography, mass spectrometry, and much more.
These tests are performed by highly educated, scientific individuals who carefully monitor each step of the manufacturing process of our formulas, ensuring that each ingredient is thoroughly tested for superior purity, potency, identity, strength, and to be free of contaminants. Only once we are assured of the quality of the raw ingredient is the ingredient allowed to continue to the manufacturing process of our formulas.
As you can see, QNL takes great pride in this rigorous testing and strict manufacturing process that is in place. These standards ensure that our products are exquisitely excellent and ultimately free of undesirable tagalongs (such as magnesium stearate, artificial colors, flavors, and sweeteners). This ensures that our products offer the "Quantum Nutrition Effect" that our customers have grown to love and rely on.