by QNL Staff,
February 17th 2022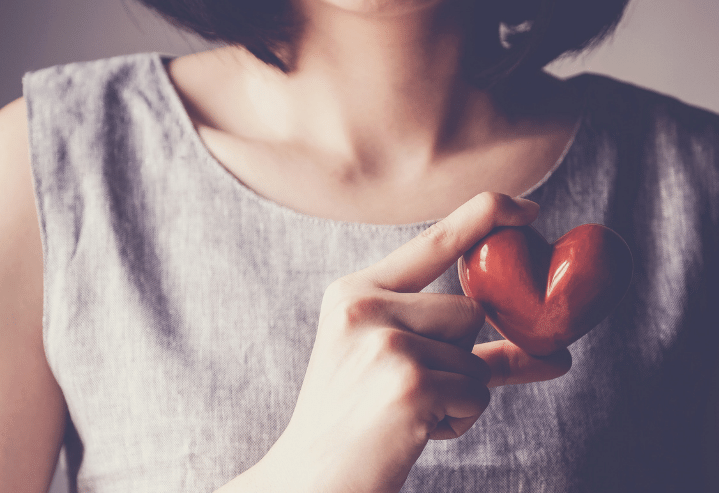 Your heart beats over 100,000 times every day, pumping about 2,000 gallons of blood throughout your body. It's no secret your ticker is arguably the most important organ for your overall health. So why not support your heart with the key vitamins and minerals it needs to keep your rhythm going?*
February is American Heart Month, an effort to raise awareness of the importance of having a healthy heart and to encourage heart-healthy habits. There's no better way to "heart your heart" than to check out some of Quantum Nutrition Labs' favorite cardiovascular and blood support nutrients.*
What Top 5 Nutrients Do We Recommend for Heart Support?*
1. Are your iron levels up to par?
Your body needs and uses iron in multiple ways, including as an essential element for blood production.* This key nutrient ensures proper growth and functioning of your body and supports the healthy production of proteins essential for oxygen transport.* In addition, sufficient amounts of iron are required for healthy energy levels, immune system health, and the regulation of body temperature.*
Quantum Plant Iron offers an effective, well-tolerated, bioavailable form of plant-source iron, designed to support healthy iron levels in your body.* It supports red blood cell production, healthy pregnancy support, fetal nerve and brain support, as well as athletic performance.*
2. Nature-source vitamin C
You might think of Vitamin C as a fantastic vitamin for your immune health (and rightfully so). Did you know it can also help in the absorption of iron in your body? It's true! Vitamin C helps improve the absorption of iron in your foods, especially plant-based, non-heme iron, by capturing this iron and storing it in a form that is easily absorbable.* Taking plant-based vitamin C provided in Quantum Vitamin C helps iron absorption and is the perfect complement to Quantum Plant Iron.* Additionally, the high-quality vitamin C in this product also acts as a free radical scavenger and antioxidant to protect your cells against free radicals.*
3. Full heart support*
Now you can fully support your heart health with our quintessential cardiovascular support formula, Quantum Cardio.* It contains high-quality, fermented coenzyme Q-10 (CoQ-10), a naturally occurring nutrient which acts as a powerful antioxidant to protect your cells from damage.* It also plays a critical role in metabolic health and is used by your cells for growth and maintenance.* This stellar formula also features delta tocotrienols for cardiovascular and circulatory health.* Two high-value botanical blends offer plant-based cardiovascular support for comprehensive cardiovascular and heart health.* Yes, all in one product.
4. Advanced circulation support*
Offering comprehensive support for circulation and arterial health, Quantum Circulation Support features a powerful citrus form of natural-source diosmin which is sourced from citrus peel.* This bio-agent is used to support healthy blood vessels*. Our top-tier formula also supplies highly valuable nattokinase enzymes.* Nattokinase is a clinically researched fibrinolytic enzyme derived from the traditionally fermented Japanese food, natto.* Research shows that nattokinase supports the cardiovascular system and circulation by helping to promote healthy blood flow and also supports your body's natural healthy clotting process.*
5. DHA is essential! Are you getting enough?
Adequate amounts of DHA are essential for brain development as well as for superior heart health.* Quantum Plant DHA is an advanced formula that covers all the bases by offering essential support for the heart as well as eyes, brain, and nerves.* Docosahexaenoic acid (DHA) is a key part of the membrane that makes up the central nervous system.* This beneficial acid is a polyunsaturated omega-3 fatty acid found all throughout the body, particularly in your brain, eyes and heart.* Quantum Plant DHA is sourced from high quality, pure plant-based, deep sea marine algae. This amazing formula offers advanced support for heart health due to its excellent concentration of omega-3 fatty acids.*
Bonus formulas
In addition to these 5 amazing products, we also recommend the ultra-high quality QulturedTM Heart-PG, an advanced nutritional formula with heart-associated nutrients that have been probiotic-cultured for rapid oral delivery.* Secondly, Quantum Delta Tocotrienol, a superior form of vitamin E, promotes cardiovascular and circulatory health, healthy cholesterol levels already within the normal range, and advanced antioxidant properties.*
The bottom line
Now you can support your overall best heart health with these 5 key formulas.*
With this robust range of full support heart formulas, please enjoy healthy heart nutrition, the best in the industry. We hope your love for these formulas is off the ch-hearts! (Smiles!)