by QNL Staff,
November 20th 2020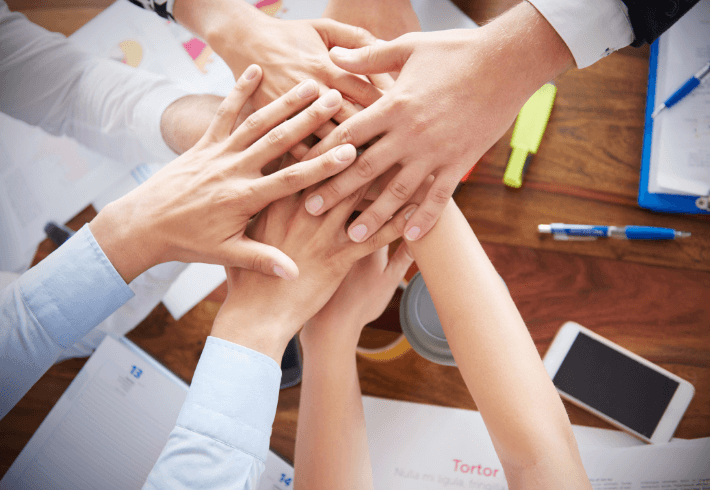 Quantum Nutrition Labs is 100% committed to making the world a healthier place, a pledge we continue to prove every day through our promise to supply "ultra" quality, contaminant-free products, a robust and welcoming team, and passion for a greener earth. Here are just some of the projects we undertake to fulfill this commitment:
Superior

Quality of Product

Manufacturing
Our manufacturer partners with illustrious industry leaders to bring you honest, clean products that you can trust. The ingredients in our products are sourced to be the cleanest raw materials from trusted suppliers all over the world and are rigorously tested for purity, identification, and contaminants. This intensive testing meets and often exceeds federal regulatory testing guidelines and is among the strictest supplement screening in the world, with our manufacturer being one of only six companies in the U.S. to be awarded the prestigious USP GMP-Certified Program.
We are committed to providing you and your family with superior products that are free of undesirable chemical tagalongs and vow to deliver the best quality possible. Our products are safely stored in unique VioliteTM bottles, an exclusive packaging material. The dark color of these bottles protects the ingredients of each product from the potentially damaging effects of light which may compromise the integrity and quality of our products. These VioliteTM bottles consist of PET #1, a food safe plastic that is highly valued for its rigidity and ability to protect its contents. Bonus points: this plastic is also recyclable! We strive to offer a full line of nutritional supplements that you and your family can rely on . . . day in and day out.
Hiring Our Heroes
QNL is also proud to support our veterans by participating in the U.S. Chamber of Commerce "Hiring Our Heroes" Corporate Fellowship Program. This program transitions service members to long-term career paths by providing management-level experience (or equivalent) civilian careers prior to leaving the military. The 12-week program offers opportunities for hands-on corporate training, mentoring, and the earning of technical certificates while helping employers tap into top-tier talent.
This program is part of a nationwide effort to connect veterans and service members with meaningful employment opportunities. The goal is to create a movement across America in hundreds of communities where veterans and military families return every day. We are delighted to participate in this excellent effort to hire outstanding military veterans.
QNL's

Green Initiatives

: Solar Power, Recycling, and More
Environmentally Friendly

Solar Panels
Quantum Nutrition Labs also strives to keep our facility green in many ways. The building that houses our offices and administration has literally hundreds of solar panels on the rooftop (305 to be exact). Solar panels provide "clean energy" to power our electrical needs, which don't release greenhouse gasses, and which reduces our carbon footprint. Solar panels are self-sufficient and contribute to an environmentally friendly, sustainable future.
Recycling

and Plastic Reduction
In addition to our solar panels, we are proud that each of our packages is shipped by a facility that has made great strides to reduce its environmental footprint by replacing bubble wrap with 100% curbside recycled paper and switching from plastic to reinforced, water-activated paper tape. They have also reduced cardboard box sizes, eliminated the use of foam inserts, and use recyclable paper inserts to identify products rather than wasteful stickers. In addition, used packaging materials are recycled by being transported to a central Texas recycling facility. These initiatives allow the drastic cut down on plastic usage while providing our customers with protective and environmentally friendly packaging.
Pesticide-

Free

Ground Areas
QNL also takes great pride in the upkeep of the ground areas around our QNL facility. No pesticides or synthetic fertilizers are ever used on our grounds – only 100% natural fertilizers, minerals, and enzymes. Many people are unaware that a significant source of greenhouse gas emissions comes from the use of synthetic fertilizers on soils.
Edible

Plants
Further yet, instead of the typical "ornamental plants" around a commercial building, the City of Austin commercial zoning district gave us special permission to plant many "useful" plants all along the borders of our grounds, including edible plants such as pineapple guava bushes, cherry trees, pecan trees, mulberry trees, pomegranate trees, persimmon trees, fig trees, Mexican oregano, and more.
UV Air Purifiers
To further support a "clean" working environment for employees, award-winning, next generation in-duct, UV air purifiers have been installed in employee working areas. These units are capable of purifying air and can destroy air-borne viruses.
Does

is get any Greener than this? Our Natural Lighting, Italian Tiles and

Dragonboard
Our building has been designed with employee health and comfort in mind by providing most employee work areas with access to natural sunlight (through large nearby windows). In addition, our spacious lobby and display area has been designed with numerous overhead skylights to provide natural, soft sunlight that filters down into the entire area.
The lobby floor has also been constructed with natural clay Italian tiles (made from an old Italian family tile recipe without the use of toxic chemical components) for a beautiful, expansive look.
The various colors of paint on all the walls of our facility have been chosen for its low/no VOC paint formula. The specific color of paint used into various areas of our building has been precision-kinesiologically tested in order to provide the most beneficially compatible resonance.
Even the walls themselves in our facility are made from non-toxic, non-outgassing Dragonboard, a natural wallboard composed of pure minerals (magnesium oxide) that is extremely environmentally friendly. You can feel free to breathe deeply in our "ultra" green environment built entirely using the most natural building materials available.
Flowing Esthetics

+ Pink Granit

e
QNL is also pleased to have a beautiful, custom-designed water fountain located in front of the main doors of our building. As you enter or leave our building, you are met with the soothing sound of flowing water and the sparkle of sunlight glinting off the cascading water streams. In addition, part of the decorative facade of the front of our building has been outfitted with large, impressive slabs of genuine, double polarity, rose granite that naturally emits high piezoelectric resonance. Many people have commented that they feel a particular refreshing "calmness" and sense of beneficial "chi" (or energy) when they enter our building.
We hope you get the chance to visit our "ultra" green facility in the future and experience the quantum resonance of natural building materials. In the meantime, please take good care of yourself with a healthy lifestyle fueled by quantum nutrition and as we always say . . . "GO QUANTUM!"