by QNL Staff,
December 25th 2021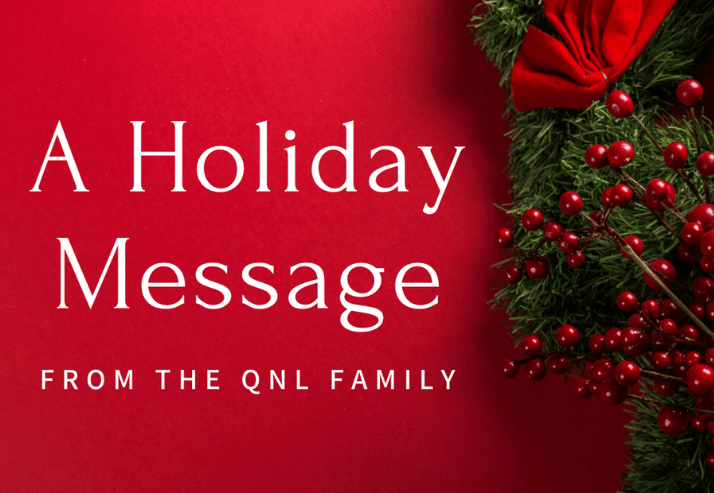 Dear Valued Friends,
As 2021 draws to a close and we celebrate the holidays with family and friends, we would like to personally thank our Quantum community for another phenomenal year of nutritional wellness. We are truly grateful for the loyalty, support, and trust that you, our loyal customers, have placed in Quantum Nutrition Labs.
This company was founded on the belief that high quality nutritional supplements should be readily available to everyone. Our driving mission is to provide "clean" supplements to all, using optimal quality raw materials from trusted suppliers and manufacturing stellar nutritional formulas without the use of toxic excipients.
The holiday season reminds us to give thanks for all our many blessings, great and small. Each and every day at work, the Quantum Nutrition Labs team is proud to bring you quality supplements that you can count on... day in and day out.
We sincerely thank each of you, our beloved customers, for placing your confidence and trust in Quantum Nutrition Labs. Thank you for allowing us to provide you and your family with stellar nutritional support.
Happy Holidays and Happy New Year!
Best wishes from your dedicated QNL team