by QNL Staff,
April 16th 2021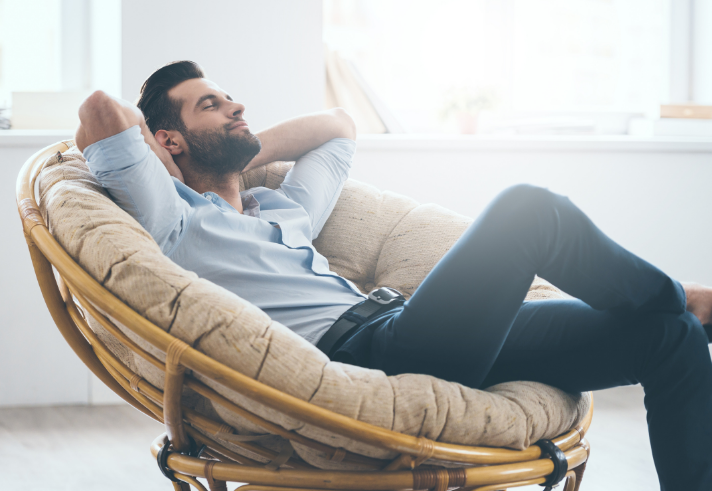 Have you tried hemp extract yet? In the last few years, hemp extract has become one of the most raved about wellness supplements because it can address a wide variety of health concerns, especially healthy inflammation support.* The oil is derived from the stalks and seeds of hemp plants. The beneficial qualities of hemp extract are a result of the powerful cannabinoids, phytocannabinoids, and cannabidiol alkaloids that are naturally found in the hemp plant.
However, the popularity of this botanical extract has led to risks for consumers who may not be aware of them, such as low-quality hemp extract, tainted raw hemp materials, and the addition of synthetic cannabinoids in hemp products. Really? Yes, some hemp products have synthetic chemical-laden compounds added to their product – kind of like "faking" hemp's effects. Unfortunately, every buyer must be aware of this. That's why Quantum Nutrition Labs is proud to offer our full spectrum, "no added synthetics", "clean" hemp extract from a superior raw hemp source – verified with in-depth third-party laboratory testing. We are serious about providing the most potent quality hemp extract.
Quantum Hemp Extract boasts full-spectrum hemp extract with a stellar purity profile. This product is carefully tested to exclude raw materials with synthetic cannabinoids, which can be toxic and potentially dangerous. Also, comprehensive testing assures the full spectrum of phytocannabinoids and terpenes is intact and verifies sourcing of superior raw hemp. This scientific testing is the key to a superior product, as many hemp extracts on the market are unfortunately tainted with inferior materials and other harmful additives.
Hemp extract works by delivering superior nutritional support to the Endocannabinoid System (ECS), a complex cell-signaling system in the human body.* The ECS is made up of cannabinoid receptors and receptor proteins that are expressed through both the central and peripheral nervous system. This is why hemp has its astounding array of benefits, including healthy mood support, promotion of healthy sleep, healthy stress support, alleviation of minor aches and pains, maintenance of healthy neuromodulation, potent antioxidant properties, and healthy inflammatory response.*
In order to achieve these impressive health benefits, Quantum Hemp Extract is sourced from carefully grown and harvested hemp plants. The manufacturing process that creates this superior extract consists of a clean, nontoxic supercritical CO2 extraction process. This practice is able to preserve the full spectrum of beneficial phytocannabinoids, terpenes, and phenolic compounds that make up a high-quality hemp extract.
One of the biggest concerns of many consumers is the misunderstanding that hemp extract is a drug that can produce psychoactive properties such as "getting high." However, this is untrue for hemp extract. THC (delta-9-tetrahydrocannabinol) is the cannabinoid that is responsible for the "high" feeling from marijuana, but the THC content of hemp extract is less than 0.3%, a negligible number. This means that Quantum Hemp Extract does not cause a psychoactive effect, but instead provides powerful phytocannabinoids that benefit the Endocannabinoid System, which in turn supports so many important body systems.*
From start to finish, the raw ingredients in Quantum Hemp Extract are cultivated, harvested, produced, and packaged with quality in mind. This revolutionary formula provides full-spectrum, trustworthy support for your Endocannabinoid System to support mood, stress, sleep, neuromodulation, a healthy inflammatory response, and minor aches and pain relief.*
If you haven't tried hemp extract yet, you're in for an amazing surprise with the plant-based, fully potent hemp extract as found in Quantum Hemp Extract! Go Quantum!
*These statements have not been evaluated by the Food and Drug Administration. This product is not intended to diagnose, treat, cure, or prevent any disease.
Disclaimer: Consistent use of hemp extract could result in detection during a regular drug screening.