by QNL Staff,
April 23rd 2021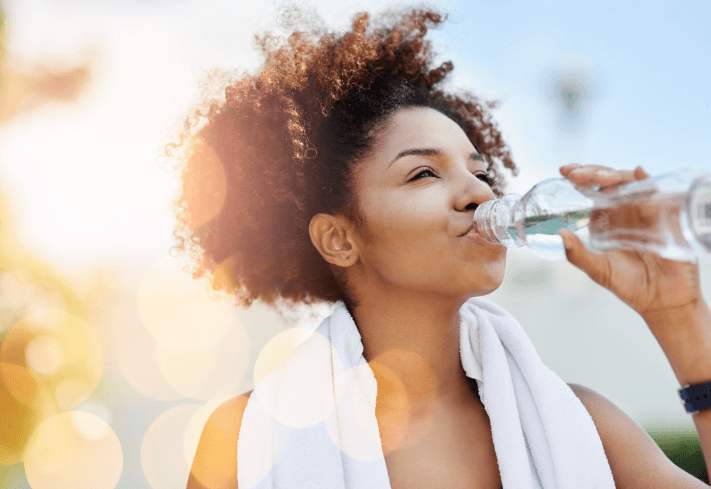 If you're a fitness enthusiast or just love staying at a healthy weight, you might have considered adding a thermogenic formula to your daily routine to help support healthy weight management, lean body mass, and glycemic metabolism.* As one of our most popular products, Quantum Lean KetoBlend offers a thermogenic weight management supplement featuring three mighty botanicals: Citrus aurantium, green coffee bean extract, and raspberry ketones for advanced weight management support.*
Quantum Lean KetoBlend is formulated with nutritional heavy lifters to support lipid metabolism support.* This powerful formula targets glycemic metabolism to promote a healthy glucose response while also providing antioxidant-like properties, helping you avoid the questionable weight products that promise unrealistic results.*
Our co-founder, Dr. Robert Marshall, Ph.D., investigates the extraordinary potential of Quantum Lean KetoBlend in this episode of Healthline Live Radio Show: "This is one of the most wonderful thermogenic formulas out there!" Coupled with exercise and a healthy diet full of organic foods, this formula can help you accomplish your health goals.* Dr. Marshall explains: "When you get to your ideal weight, you want to stay there the rest of your life. Even one pound of excess body fat can lead to unwanted body stress, which can be an invitation to further health concerns."
He further points out: "When it comes to weight management products, you may have noticed poor quality supplements that are loaded with artificial stimulants. These fake 'jolt' products are designed to rev up weak adrenals, temporarily increasing metabolic function with ingredients that may be contaminated, ineffective or even dangerous. Your best bet is to choose a 'clean,' well-manufactured formula like Quantum Lean KetoBlend." Quantum Nutrition Labs believes that the goal for all of us is lifelong vitality. At QNL, we use an impressive lineup of key botanical ingredients in Quantum Lean KetoBlend to support fat breakdown, healthy thermogenesis, and lean body mass support.*
The impressive botanical formula of Quantum Lean KetoBlend can help you maintain your health and wellness goals with a superior blend of green coffee bean extract, raspberry ketones, and bitter orange extract.* This formula also includes our Lean Advantage Pro Blend, a unique fusion of organic chlorella, green tea leaf, organic turmeric, and organic rice fiber to provide additional nutritional support.*
As always, Quantum Nutrition Labs is committed to providing nutritional formulas that are manufactured and diligently tested for identity, purity, strength, and nutrient content. Each of our formulas are tested for potential contaminants such as pesticides, non-organic materials, and heavy metals including arsenic, mercury, cadmium, and lead, that may negatively impact health.
We are confident that you'll find Quantum Lean KetoBlend to be a wonderful addition to your daily nutritional regimen. Love your body and it will love you back!
Click here to learn more about this incredible product!
*These statements have not been evaluated by the Food and Drug Administration. This product is not intended to diagnose, treat, cure, or prevent any disease.