by QNL Staff,
November 25th 2021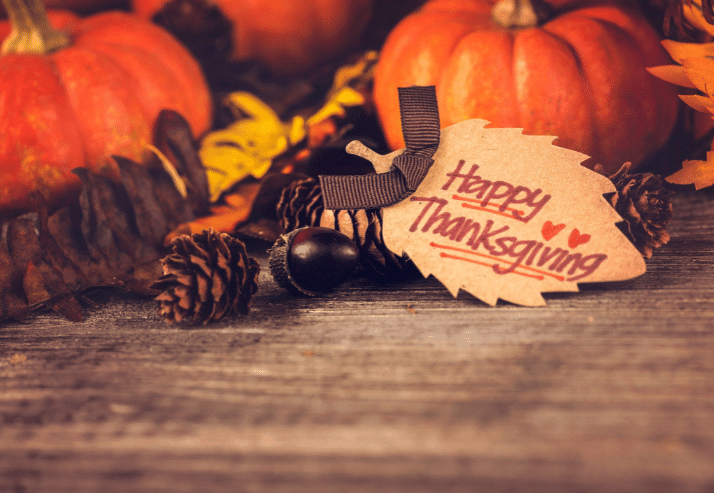 Dear Valued Friends,
Each Thanksgiving, we are reminded to take time to consciously give thanks for our blessings. Whether you are giving thanks for your family, your friends, or your health this Thanksgiving, we hope this day will be a joyful one. Our concerns may seem smaller when we truly think of all the blessings we have been given.
At Quantum Nutrition Labs, we are sincerely grateful for you, our valued customer. We are thankful to be allowed to serve you with specific needs concerning your health. We were given the opportunity to bring some wonderful new products to the market this year to support our customer's needs.
These new products included Quantum NAC to upgrade lung and liver health, Quantum Joint & Cartilage to promote flexible, healthy joints, and a variety of other immune support products that have helped our customers on their health journey.
We are thankful for all the supportive and encouraging customer reviews we receive every day. We hope your Thanksgiving holiday is full of gratitude, inspiration, and joy with family and friends.
On this holiday and the rest of the upcoming holiday season, we wish you the very best of health and happiness.
Best Holiday Wishes,
Your Dedicated QNL Team