by QNL Staff,
January 27th 2022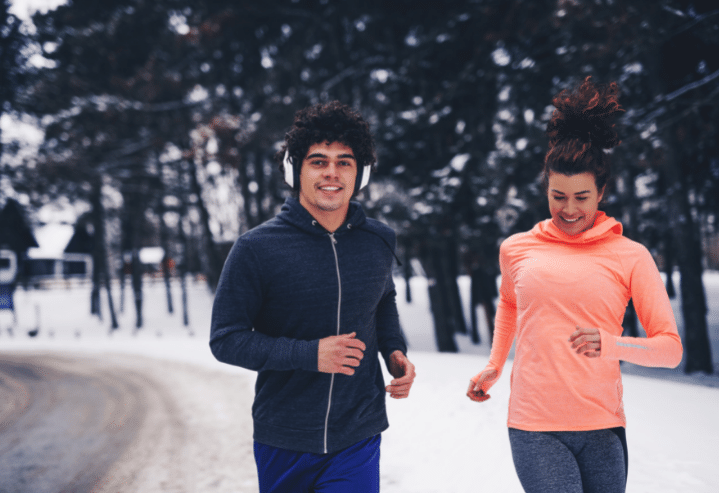 Have you said "thank you" to your immune system lately? It works tirelessly, round the clock to protect your body from nasty outside immune invaders and many types of toxins. You've been given an elegant complex system that is made up of specialized organs, cells, and proteins that all work in harmony to keep your body healthy and thriving. How do you keep it in tip-top shape? By supplying nature-sourced vitamins, minerals, and botanicals, you can help it function at its highest level.
Quantum Nutrition Labs is proud to offer a variety of immune-supporting supplements to help keep you and your family active and thriving, day in and day out.* Stop dreading winter! Instead, up your game with quantum-state nutrients and enjoy (not cringe) at the colder temperatures.
Take a look at these top 4 immune-supporting masterpiece formulas!*
This is one of our most popular immune support formulas that features fermented, quantum-state nucleotides and fermented, whole food beta-glucans for comprehensive immune support.*
So what are nucleotides?
Nucleotides form the basis of all cellular structures. They form the basic nutritional building blocks of DNA, RNA, ATP, and key coenzymes involved in essential metabolic reactions.* These powerful molecules are critical for optimal immune response.* If you're looking to amp up your immune support, Quantum Nucleotide Complex is a stunning formula to add to your daily nutritional routine.*
Have you heard about the wide-ranging benefits of the popular combination of vitamin D3 and K2? It's been all over the news lately. Offering stellar, botanical-source vitamin D3 and K2, this powerful vitamin duo helps support the health of your immune system.*
Eye-opening research shows that many types of cells in your body have vitamin D receptors, especially immune cells. To fully function well, it's critical for your immune system to get enough vitamin D3.* Vitamin K can help your body respond to inflammation while supporting the innate and adaptive immune response.* This plant-based formula also supports bone and heart health, promotes free-flowing blood circulation, and assists in the absorption of calcium and phosphorous.*
Get ahead of the curve! A wise decision is to start supporting your lung health now. Quantum Lung Support is a superior botanical formula featuring bromelain enzymes, NAC (n-acetyl-cysteine), and key botanicals (including garlic extract) to help support optimal lung and nasal mucosa support.* This stellar, multi-nutrient combination of whole-herb botanicals offers healthy inflammatory support, detoxification support, and free radical scavenging properties.* Now you can elegantly support the health of your lungs with this all-star formula!*
4. Quantum NAC
This formula offers powerful support for respiratory, liver, and immune health.* It features NAC or N-acetyl-cysteine, a key amino acid that acts as a powerful free radical scavenger.* In addition to its antioxidant properties, NAC also promotes healthy glutathione levels.* Glutathione is essential for immune health and neutralizing free radicals, which can damage cells and tissues in your body.* NAC may also support bronchial tube health and support healthy lung function.* With record levels of exposure to toxic elements during these times, you may find this is one formula where you'll really feel the difference.
Immune Kits: 3 Convenient Kits to cover all your immune basics.
This popular, quantum-state kit offers the "super trio" of our classic combination of immunity supplements.* This kit features 3 products: 1.) Quantum Zinc is critical in supporting both innate and adaptive immunity.* 2.) Feel the power of nature-sourced vitamin C and its free radical scavenging and antioxidant properties with Quantum Vitamin C.* 3.) D3 Gold provides targeted immune system and cardiovascular support.* This 3-product combination is highly recommended for key immune support during the winter season.*
Amp up your immune support with this all-star lineup of 4 immune-supporting products featuring the ultimate combination of immunity supplements.* This kit offers all 3 products as in our first kit, Quantum Zinc, Quantum Vitamin C, and D3 Gold, to cover your immune support bases.* In addition, the Immunity Plus Kit also features Quantum Lung Support, a comprehensive formula for optimal lung and nasal mucosa support.* Don't miss out on this highly recommended immune-support combination!*
Take a high level nutritional approach to support yourself and keep your immune system in top shape with the three products in this kit. 1.) Quantum NAC offers advanced antioxidant and detoxification properties to support respiratory, liver, and immune health.* 2.) Quantum Nucleotide Complex features fermented beta-glucans and nucleotides for comprehensive immune support.* 3.) Quantum Immune Support offers high-quality olive leaf extract with a stellar blend of botanical nutrients to specifically support the health of the immune system.*
Just because winter is rolling in doesn't mean you have to suffer. Keep yourself and your family in top nutritional shape so you all can sail through the winter season feeling fantastic. We call it "nutrition that really works!"TM