by QNL Staff,
August 4th 2021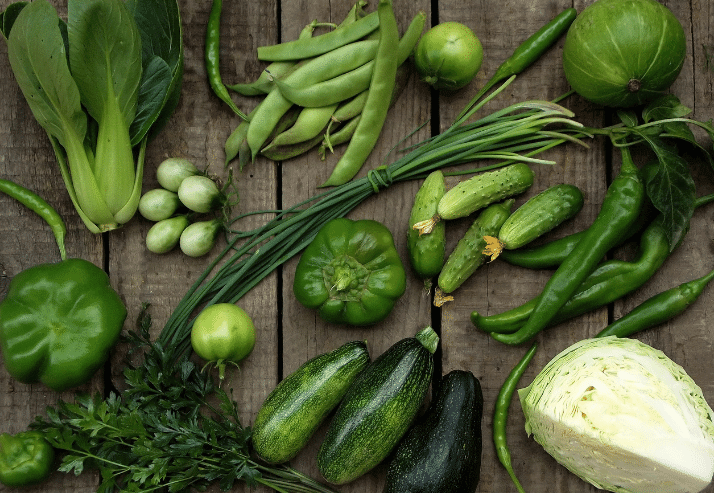 Did you know that only 10% of the United States population meets their recommended daily servings of fruits and vegetables? Instead of adding 2 – 3 cups of organic vegetables and 1 ½ cups of fresh fruit to meals each day, adults fall woefully short of these targets and are filling up on processed foods, starchy carbohydrates, and sugary treats instead.
However, can a green grass superfood such as QulturedTM Fermented Greens help put vital nutrients back in your diet?
What Happens When You Don't Eat Enough Produce?
While grain consumption has steadily increased over the last few decades, fruit and vegetable consumption has remained stagnant. This means that people are eating more grains and less produce.
If your diet doesn't contain adequate amounts of fruit and vegetables, you may experience:
Digestive and Gut Distress – Fruits and vegetables naturally contain healthy fiber, which nourishes the beneficial bacteria in your gut, aids in digestion, helps maintain regularity, and helps to avoid occasional constipation. Eating a diet without natural fiber can stress your overall digestive health.

Weight Creep – It should come as no surprise that avoiding fresh produce can lead to extra pounds creeping up on you, as more of the diet is then filled with carbohydrate-laden foods, processed foods, and foods containing white flour and white sugar. Additionally, the fiber contained in fruits and vegetables can help you feel "full" for longer periods of time and suppress your appetite.
Immune Health Blues – Not properly fueling your body can stress your immune system due to deficiencies in vitamins, nutrients, and minerals. Vitamins such as vitamin C are especially beneficial for your immune health. Without adequate amounts of vitamin C, you may find your immune system health stressed.

Mood Twinges – While a small cup of ice cream or a "cheat meal" every now and then might taste luxuriously good in the moment, these sugary, processed foods are simply not worth it! Sugary foods and refined carbs can put your mental well-being and energy levels in a tailspin. Instead, pack in the fresh fruits and veggies and discover delicious ways to upgrade these foods into your favorite dishes.
What Can Grasses Do for You?
Since most people are not meeting their recommended daily allotment of fruits and vegetables, what is a simple solution? A few simple ingredients can help you keep your health on track. "Superfood" nutrients have exploded in popularity in recent years, and one emerging plant is becoming increasingly revered . . . young, organic grasses!
The use of green superfood grasses such as barley grass and oat grass date back many centuries. For example, in ancient China over 500 years ago, barley grass was considered to be a "sacred" plant. Grasses are packed with a broad range of nutrients such as phytopigments, beta-sisterol, antioxidants, B vitamins, vitamin K, potassium, iron, calcium, phosphorous, zinc, and magnesium. This outstanding range of nutrients may help balance out the nutritionally inferior foods found in common diets, including processed meats, commercial eggs and dairy, white flour breads, GMO cereals, sugary foods and drinks, and pesticided alcohol. If you're looking to add more nutritious foods to your diet, think grasses!
What About Fermentation?
When you realize how important it is to "get your greens," please choose the right combination. While adding leafy greens to your diet can minimally increase your nutrient intake, a better option for high level nutrition is some robust organic grasses. To get the best as a complete nutritional greens formula, enter QulturedTM Fermented Greens. This stellar blend of natural, organic grasses and alkalizing greens promotes peak health and also contains probiotics, prebiotics, and postbiotics.
The fermentation of these nutrients takes this nutritional formula one giant step further. Featuring the scientifically researched probiotic, Lactobacillus reuteri, this elegant superfood directly promotes the health of the body's internal microbiome.* The fermentation process of this blend of air-dried, organic barley grass, organic oat grass, organic kale, and organic chlorella helps increase the bioavailability of these nutrients – meaning you'll get more body-friendly nutrients in your diet.
The Bottom Line
Even with a healthy diet, deficiencies in various vitamins, minerals, and nutrients can occur. To keep your body thriving, add a superfood greens mix to your daily routine for high quality nutrition. It has never been easier with QulturedTM Fermented Greens! Go Quantum!