by QNL Staff,
October 9th 2020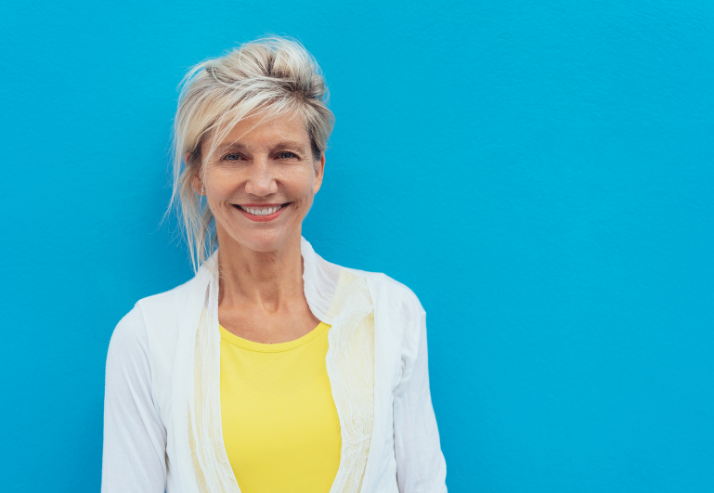 Have you experienced hormone troubles in your life? Whether it be hormonal distress during menstrual cycles, pre-menopause, menopause, post-menopause, or pregnancy, you are not alone! Now you can receive abundant support to help avoid your struggles with your own hormone health. Mother Nature offers wonderful nutrients and choices to provide some effective choices for common problems. Discover some wonderful ingredients that you can add to your daily routine to help you navigate hormone changes with ease.
Here are three powerful ingredients to add to your nutritional regimen:
Fenugreek Extract - For Menstrual Ease
An herb similar to clover, fenugreek is native to the Mediterranean region, southern Europe, and western Asia. The aromatic seeds of this plant are often used in cooking or medicine. They smell and taste similar to maple syrup. Fenugreek serves more purposes than just being tasty though – this plant extract has long been a staple of holistic healing.
Containing over 100 phytochemical constituents, fenugreek has been used to naturally support female health and sexual desire for centuries. One study showed that women taking 1800 – 2700 mg of fenugreek seed powder during the first few days of a menstrual period had reduced pain during the menstrual cycle.1 Wow, where has this been all our lives?
Tongkat Ali – Not Just for Men
Also known as Eurycoma longifolia, tongkat ali is a flowering plant native to Indochina and some Asian islands. Many health benefits have been attributed to this powerful plant, including improved libido, sexual performance, and sexual satisfaction. In traditional Asian medicine, the root of this plant is often boiled in water and provided to women post-partum to help facilitate post-partum recovery.
In today's health arena, this powerful botanical is used to support sexual health, healthy energy levels, normal stamina, and improved blood circulation. This ingredient can be a powerful addition to any woman's nutritional arsenal.
Diindolylmethane – Don't Be Deterred by the Name!
One of the most distressing ways a woman can struggle with her hormone heath is from natural estrogen imbalances. Diindolylmethane (DIM) is a potent, natural compound found in cruciferous vegetables including broccoli, cabbage, and cauliflower. DIM helps promote healthy estrogen metabolism and cell cycle activity. DIM supports the normal breakdown of estrogen into healthy metabolites, allowing your body to effectively use its natural estrogen.
In addition to its hormone support qualities, DIM also shows anti-inflammatory and anticancer effects in laboratory and animal studies. While research into this compound is still relatively new and ongoing, DIM may be a useful, natural addition to a daily nutritional hormone support routine.
The Bottom Line
You can support your natural hormone levels throughout your life changes in many ways, including with a healthy day-to-day routine of exercise, a healthy diet, and plenty of purified water. However, you can also choose to incorporate some of these amazing hormone helpers in your routine to feel your best – every day!
1https://pubmed.ncbi.nlm.nih.gov/24695380/