by QNL Staff,
March 12th 2021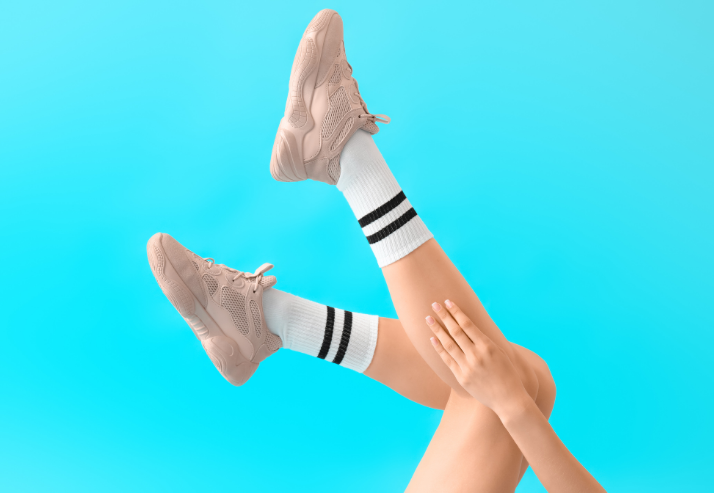 Spider veins are small, curved blood vessels that are visible through the skin. They may appear as noticeably red, purple, or bluish colors just under the skin's surface. If you're noticing these colored lines or webs spreading across your legs, you aren't alone. Splotches of these unwanted blood vessel appearances occur in up to 60% of adults, but women are twice as susceptible as men. Spider veins begin to appear when blood first pools within a vein. Later, the vessel wall becomes stressed and then it will begin to show small streaks of subsurface vein colors. In this episode of HealthLine Live Radio Show, Dr. Robert Marshall, Ph.D. and co-founder of Quantum Nutrition Labs, reveals how you can use natural bioflavonoids to support the appearance of healthy veins.*
"There was a wonderful discovery over 40 years ago by the Spanish," begins Dr. Marshall. "They found two novel bioflavonoids that are able to favorably benefit the integrity of the vein and the artery: diosmin and hesperidin."* These highly effective bioflavonoids were found to support the tone of veins and arteries, and were significant in supporting the appearance of healthy veins. Taking a supplement that contains abundant amounts of diosmin and hesperidin can promote healthy venous tone and skin health.*
Dr. Marshall points out: "Long-term, these compounds can be great help for the veins and arteries of the whole body.* If you have a family history of concerns with veins or arteries, a nutritional supplement with these bioflavonoids can be excellent nutritional help to take on a daily basis."
Quantum Nutrition Labs' quantum-state vein support formula, Invisi-Vein, contains both diosmin and hesperidin to support circulatory health, promote healthy venous tone, and support skin health.* These top-tier bioflavonoids are anchored with a botanical blend of support ingredients for optimal nutritional health.* Enjoy healthy, smooth-looking legs again!*
Listen to the full episode of HealthLine Live Radio Show below for more about Dr. Marshall's suggestions for promoting your vein and artery health, and microcirculation.*
*These statements have not been evaluated by the Food and Drug Administration. This product is not intended to diagnose, treat, cure, or prevent any disease.