by QNL Staff,
November 8th 2019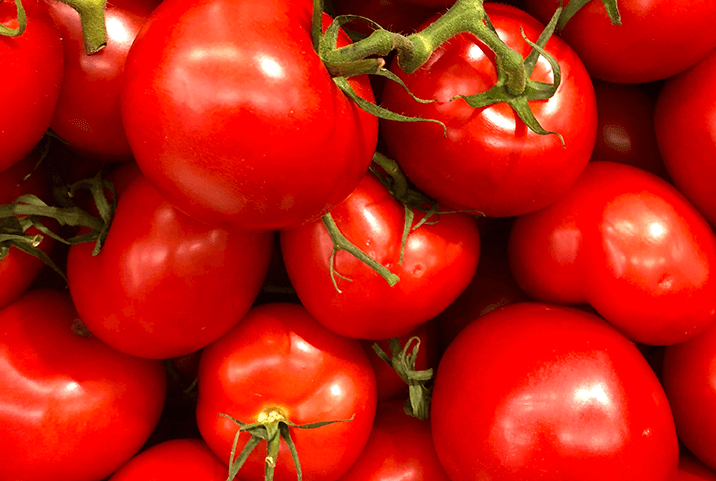 Toh-MAY-toe… toh-MAH-toe… no matter how you say it, fresh tomatoes are a valuable source of vitamins, minerals, and antioxidants.
Here are a few reasons why you should start incorporating them into your regular diet:
One five-ounce serving of fresh tomatoes delivers our daily dietary requirement for vitamin A, C, and K as well as the necessary minerals potassium and folate. Additionally, tomatoes contain vitamin B6, magnesium, copper, phosphorus, niacin, and thiamin. These vitamins help support the healthy function of many organ systems.
Tomatoes are loaded with beta carotene. Beta carotene helps protect the skin from harmful UV rays.
They are rich in antioxidants. Antioxidants are what help prevent a variety of cancers that are caused by free radical damage at the cellular level. Antioxidants also reduce the concentration of bad cholesterol in the blood. This minimizes the risk of blockages and the onset of high blood pressure.
Now that you're ready to take on the tomatoes, here are a couple of recipes courtesy of allrecipes.com to get the ball rolling:
D's Famous Salsa
Ingredients
2 (14.5 ounce) cans stewed tomatoes
1/2 onion, finely diced
1 teaspoon minced garlic
1/2 lime, juiced
1 teaspoon salt
1/4 cup canned sliced green chiles, or to taste
3 tablespoons chopped fresh cilantro
Directions
Place the tomatoes, onion, garlic, lime juice, salt, green chiles, and cilantro in a blender or food processor. Blend on low to desired consistency.
Fresh Tomato Salad
Ingredients
5 tomatoes, diced
1 onion, chopped
1 cucumber, sliced
1 green bell pepper, chopped
1/2 cup chopped fresh basil
1/2 cup chopped parsley
2 tablespoons crushed garlic
salt and pepper to taste
2 tablespoons white wine vinegar
Directions
In a large bowl, combine the tomato, onion, cucumber, bell pepper, basil, parsley, garlic and vinegar. Toss and add salt and pepper to taste. Chill and serve.