QUANTUM HEMP EXTRACT
With Naturally Present Cannabinoids
Full spectrum hemp extract with naturally occurring cannabinoids & terpenes*

Superior raw hemp source with in-depth laboratory quality testing

Tested to exclude synthetic cannabinoids (toxic and potentially dangerous compounds)

Promotes the "Entourage Effect"*

Full range support for: sleep, occasional stress, alleviation of minor aches and pain, nerves and much more*
Please click here for Certificate of Analysis Full test result reports (including purity/microbiological results) are available upon request.
---
QUANTUM HEMP EXTRACT – THE WAY TO GO!
Quantum Hemp Extract, from start to finish, is cultivated, harvested, produced, and packaged with quality in mind. Quantum Hemp Extract can provide full spectrum, trustworthy support to your Endocannabinoid System by helping to support mood, stress, sleep, neuromodulation, a healthy inflammatory response, and minor aches and pains.*
Now you can enjoy a plant-based, natural hemp extract with the confidence that it has not been adulterated with synthetic cannabinoids or other contaminants. Isn't it time to up your game and go "Quantum"?
---
Quantum Hemp Extract is an all-natural, full-spectrum hemp extract with high concentrations of phytocannabinoids including cannabidiol (CBD) and cannabichromene (CBC).* Advanced research into plant-derived cannabinoids indicates that phytocannabinoids in full-spectrum hemp extract may deliver targeted support to the Endocannabinoid System.*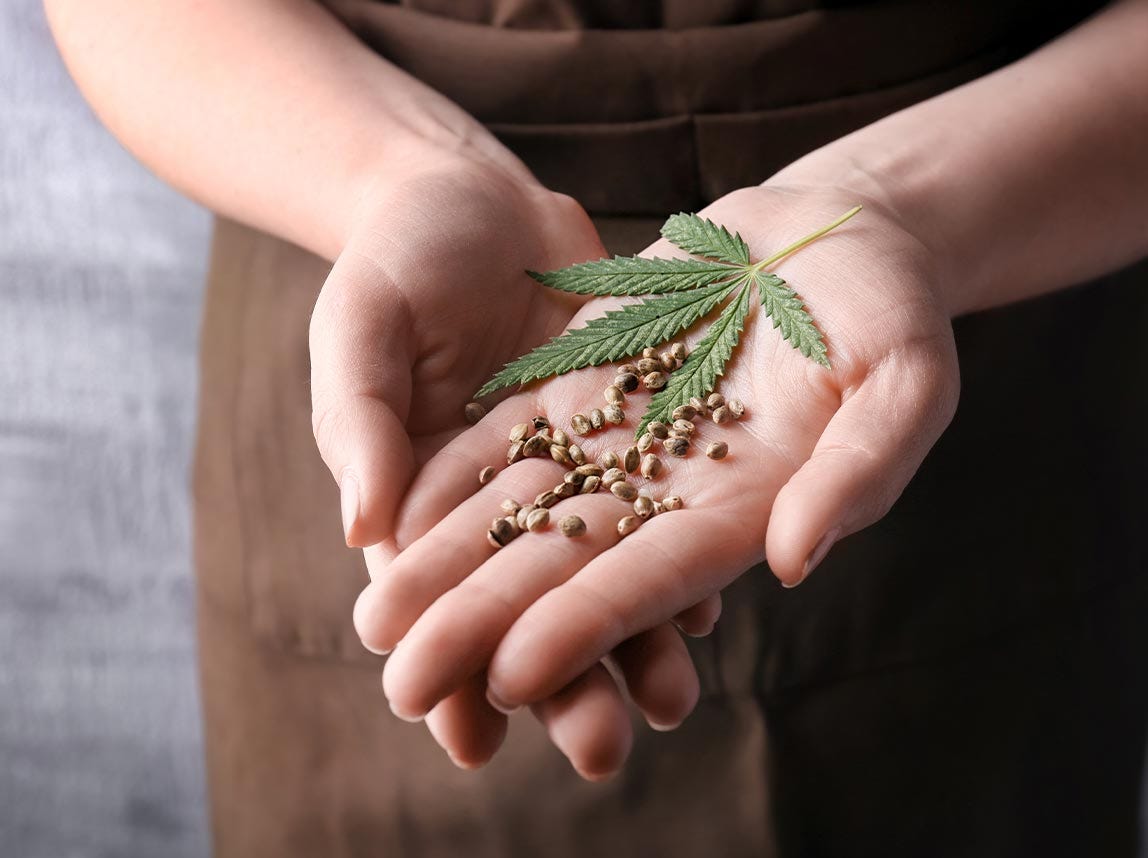 Taking hemp extract can help address:
Mood changes and occasional stress*

Occasional sleeplessness*

Alleviation of minor aches and pain*

Maintenance of healthy neuromodulation*

Healthy inflammatory response/immunomodulation*

Antioxidant properties*
In order to achieve these impressive health benefits, hemp extract must be carefully grown, harvested, and manufactured. Hemp extracts produced with subpar quality can be too weak to offer the full spectrum of health benefits that hemp can provide. In addition, many hemp extracts are now adulterated with synthetic cannabinoids which can create toxic effects. Therefore, it's important to choose a company that you can trust.
WHAT IS THE ENDOCANNABINOID SYSTEM?
The Endocannabinoid System (ECS) is a complex cell-signaling system in the human body. Endocannabinoids are naturally produced in the human body and can bind with cannabinoid receptors (CB1 and CB2) and cannabinoid receptor proteins that are expressed through both the central and peripheral nervous systems.
---
THE BENEFIT OF PHYTOCANNABINOIDS
Endocannabinoids that are found in our body interact with the Endocannabinoid System, but these helpful molecules can be supplemented with plant-derived phytocannabinoids for an even greater effect.* These natural, powerful cannabinoids are found in the resin of the tiny hair-like structures that grow from the leaves and flowers of the hemp plant. Phytocannabinoids are molecules that unlock the natural receptors of the ECS to produce numerous psychotropic and therapeutic effects.*
There are 113 phytocannabinoids that have been isolated from Cannabis sativa L. and more than 90 that have been studied and reported in literature. Phytocannabinoids from hemp have been found to be useful in a multitude of ways, including helping with mild mood changes and occasional stress, relieving occasional sleeplessness, alleviating minor aches and pains, helping with a healthy inflammatory response, and have anti-oxidant properties.*
---
WHY SHOULD YOUR HEMP EXTRACT BE FULL SPECTRUM?
Phytocannabinoids are important compounds naturally found in hemp extract. In addition, hemp contains naturally occurring, unique terpenes that take Quantum Hemp Extract to the next level.* These potent molecules have the unique ability to interact with the cannabinoids already present in hemp, providing a superior adaptogenic effect.* Terpenes are also responsible for the aroma and flavor of cannabis plants.
Another important terpene, limonene, is found in hemp extracts. It may possess sleep-promoting, anti-excitatory, and calmative properties when acting in tandem with full spectrum phytocannabinoid compounds.* In addition, limonene may be beneficial for occasional stress relief and maintenance of a normal mood.* In a normal, healthy state, limonene may also have anti-inflammatory and antimicrobial properties, making it an important part of hemp extract.*
The combination of phytocannabinoids and terpenes, as well as other naturally occurring phenolic compounds found in hemp extract, promote the interaction and cooperation of these substances, known as the "Entourage Effect."* The "Entourage Effect" allows each of these cannabis compounds to interact with one another synergistically, impacting the overall effect of the plant for optimal impact in the body.*
---
Quantum Hemp Extract's purity profile:
Tested to exclude synthetic cannabinoids (toxic and potentially dangerous compounds)

Full spectrum lab testing (including purity, potency, species verification and more)

Superior raw hemp sourcing

No added flavorings

Anchored with a biocompatible essential oil blend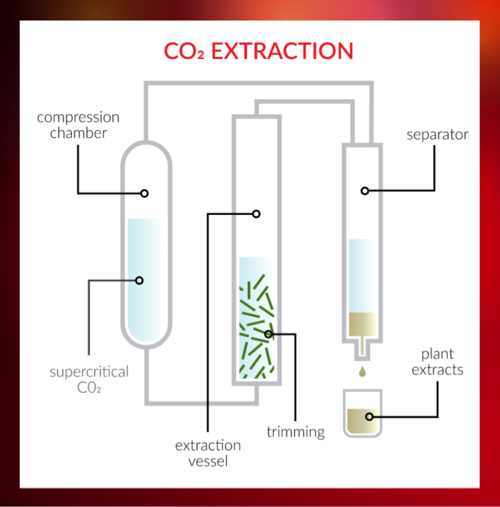 CAPTURING THE FULL SPECTRUM OF HEMP: SUPERCRITICAL CO2 EXTRACTION
To create a high-quality, pure hemp extract, Quantum Hemp Extract first undergoes a clean, nontoxic process, supercritical CO2 extraction. This allows the full spectrum of phytocannabinoids, terpenes, and phenolic compounds in hemp to be captured so that the end result is a high-quality hemp extract. In contrast, companies that use solvent extraction can risk degradation of hemp's most beneficial properties.
WHAT IS SUPERCRITICAL CO2 EXTRACTION?
Supercritical CO2 extraction is the process of separating one component from another using fluid above its critical point, the line between the distinct liquid and gas phases of the fluid. This allows the high-pressure fluid to move through solids like a gas and dissolve materials like a liquid, making it uniquely capable of extracting the full spectrum of phytocannabinoids, terpenes, and other phenolic compounds.
---
WHAT ABOUT THC?
Quantum Hemp Extract has low or no delta-9-tetrahydrocannabinol (THC) content. THC is the cannabinoid responsible for the "high" feeling most commonly associated with marijuana use. Although cannabidiol (CBD) and delta-9-tetrahydrocannabinol (THC) share a chemical composition, they have different atomic arrangements. This creates a very different physiological effect.
The main difference between hemp and marijuana is the percentage of THC contained in the plant. Hemp has a high CBD content (highly desirable) and a very low THC content (also highly desirable). The THC content in hemp is less than 0.3%, while marijuana plants may have a THC content of 5% - 35%. This means that the extract taken from hemp plants does not have the psychoactive properties of the marijuana plant.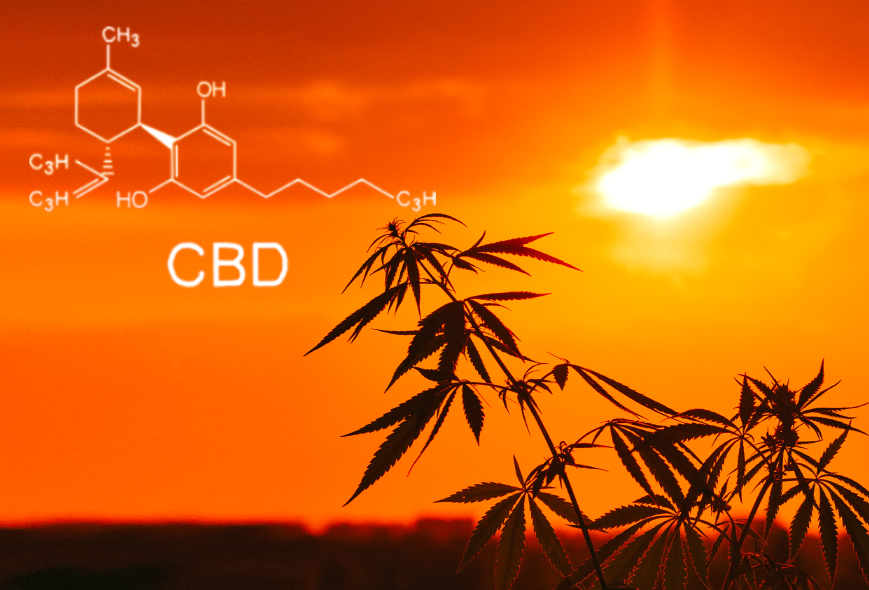 QUANTUM QUALITY
The quality of hemp extract depends on how carefully it is grown, harvested, and produced. Quantum Hemp Extract is derived from organically grown, US-grown, food-grade hemp, from a particular strain called Cannabis sativa L., which is specifically grown for food-grade and industrial uses. Food-grade hemp differs from other cannabis species by a low content of tetrahydrocannabinol (THC) but with higher concentrations of the highly desirable cannabidiol (CBD) compounds. This very low THC content decreases or eliminates psychoactive effects commonly attributed to marijuana.
Quantum Hemp Extract is manufactured using a solvent-free, supercritical CO2 extraction process with an advanced winterization method to guarantee that the full spectrum of phytocannabinoids, terpenes, and other phenolic compounds is intact. This process ensures that our hemp extract meets all requirements for identity, purity, strength, and composition. Our extract is also thoroughly tested for contaminants such as the addition of synthetic cannabinoids.
THE WINTERIZATION PROCESS
After undergoing the supercritical CO2 extraction process, Quantum Hemp Extract is further purified by taking quality procedures a step further. Next, it is purified through a winterization process.
Winterization places the raw hemp extract in a special cleanse that freezes the fats, waxes, and unwanted tagalongs in the crude extract. These fats and waxes, which can dilute the cannabinoid fraction and lower the purity of the final oil extract, are then removed from the oil. This means that every drop of Quantum Hemp Extract is as close to full spectrum as possible.
---
FULL SCALE LABORATORY TESTING: GETTING THE BEST QUALITY
To ensure that our hemp extract is the best quality available, the raw material source used for Quantum Hemp Extract is subjected to an extensive panel of laboratory testing that meets or exceeds industry requirements. Our raw hemp materials are first examined for botanical identity verification, which allows us to exclude raw materials that may have been adulterated with the wrong species or other look-a-like herbs. (Some hemp companies skip this step.)
After identity has been verified, our raw hemp materials undergo a phytoforensic screening to inspect for inorganic materials such as herbicides, pesticides, or undesirable synthetic can nabinoids that are now commonly found in other hemp products.
BUYER BEWARE: SYNTHETIC CANNABINOIDS
What are synthetic cannabinoids? Synthetic cannabinoids are lab-made, mind-altering chemicals that are sometimes added to hemp raw materials. If the hemp is then made into a product, you may be consuming these highly undesirable chemicals. These manmade chemicals are called cannabinoids because they are similar to cannabinoids naturally found in hemp. However, they are not safe, and their actual effects can be unpredictable. In some cases, their effects may be dangerous or even life-threatening. Therefore, it is important to completely avoid this when taking a hemp extract.
To avoid synthetic cannabinoids that have been added to a hemp, it is imperative for a company to screen for these synthetic compounds. Our supplier has had to reject numerous raw hemp sources due to poor quality. Be sure to ask your hemp extract supplier if they test for added synthetic cannabinoids. (If no testing is being performed to screen for synthetic cannabinoids, you may want to avoid taking a product that could be a risk.)
These ultra-quality procedures are part of our quality guarantee that means that Quantum Hemp Extract meets or exceeds FDA standards for identity, purity, strength, and composition. In addition to strict testing for synthetic cannabinoids, Quantum Hemp Extract is tested for contaminants such as heavy metals (arsenic, mercury, cadmium, and lead), residual solvents and pathogenic materials. Our full-spectrum hemp extract is not fumigated, irradiated, solvent-extracted, or heat-damaged.